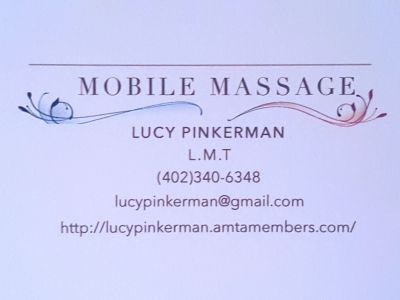 Welcome to my Website! If you're looking for a professional massage therapist, you've come to the right place.
Also, if you'd like to set up an appointment with me, click on "Contact Me" and send me a message. I will get back to you to confirm the details of your appointment, and also answer any questions you might have.
Located at 410 E Everett, O'Neill NE
I can explain any questions and explain the whole process for first time clients! There are no silly questions!
You can also find me on facebook here: https://www.facebook.com/lucypinkermanmassage/
Thanks for visiting, and have a great day!